Step into our Wonderland #SantaBankoBaby
Join us now till January.  Enjoy Holiday Menus, Amazing Decor & Special Events.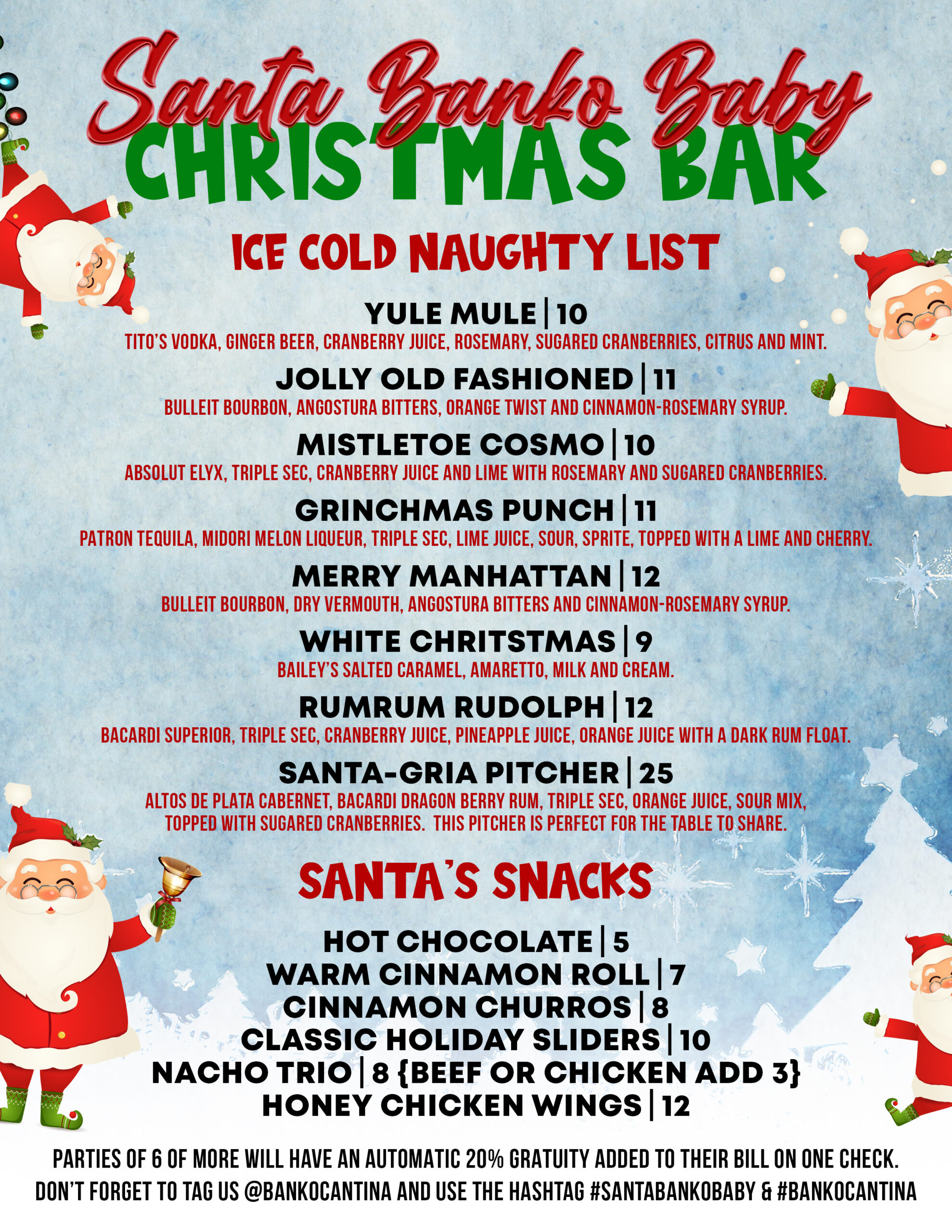 You won't be disappointed in our #SantaBankoBaby Christmas Bar Menu filled with Santa's Snacks and Ice Cold Cocktails.  Now until January, Enjoy Merry Manhattan's and Classic Holiday Sliders to really add to the amazing ambience we have created unlike no other.  We offer Hot Chocolate, Cinnamon Rolls, and Festive Cocktails that will even make the Grinch Happy this Holiday Season.
Take Photos of our award winning Drinks & Snacks!  Tag us in your photos and use the following Hashtags to be featured on our TVs!  Plus, when you use #SantaBankoBaby and #BankoCantina to go along with your Santa Selfies, you will be added to our weekly contests!  Remember, spare no expense to grab the perfect Instagram Photo of our delicious Christmas Cocktails and Stunning Decor.
Upcoming Santa Banko Baby Events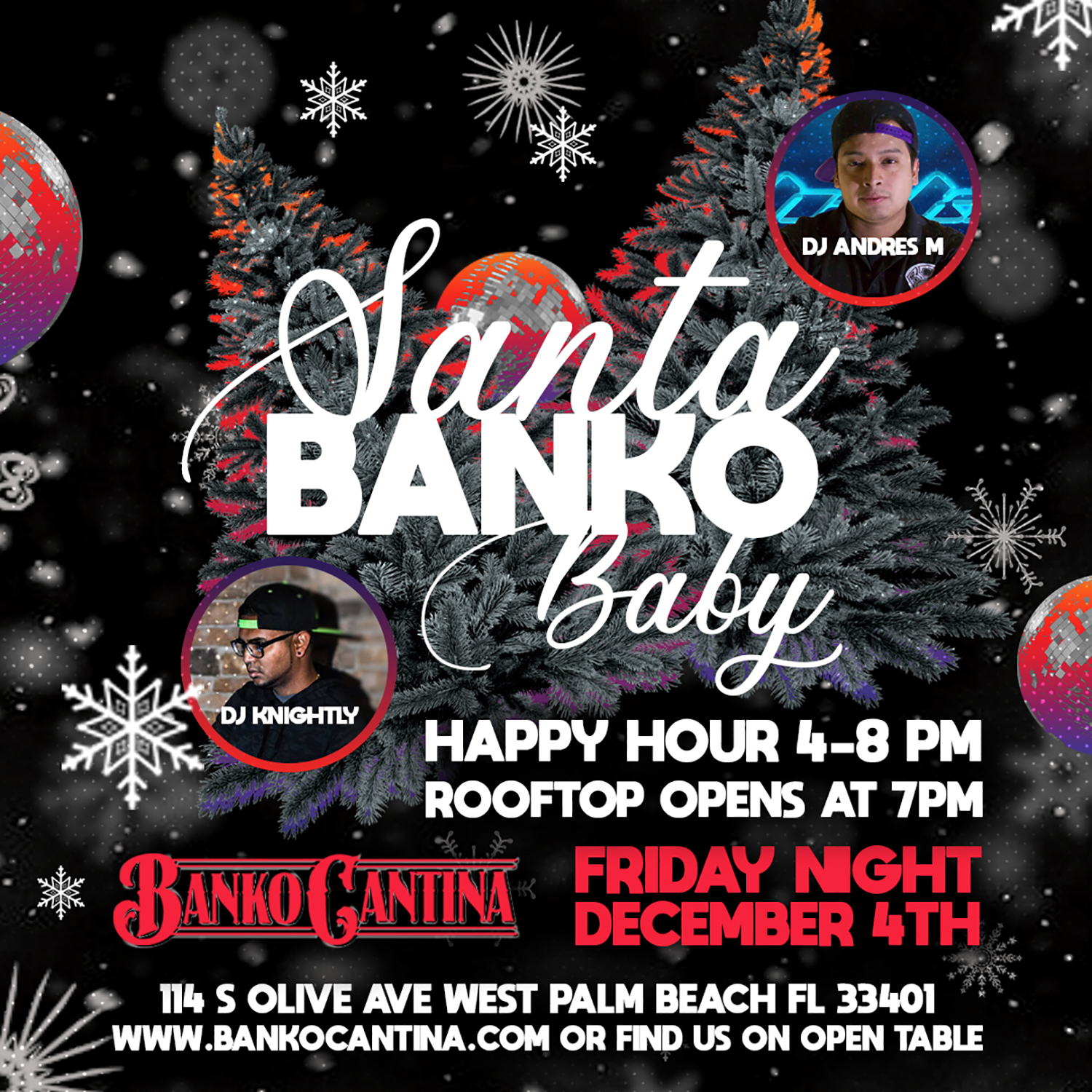 #FestiveFridays
December 4th Join us on the 1st Floor and Rooftop with DJs Andres M and Knightly. Check out our Instagram Worthy photo ops and try our $11 Avion Tequila Special in which you can even take home the shaker!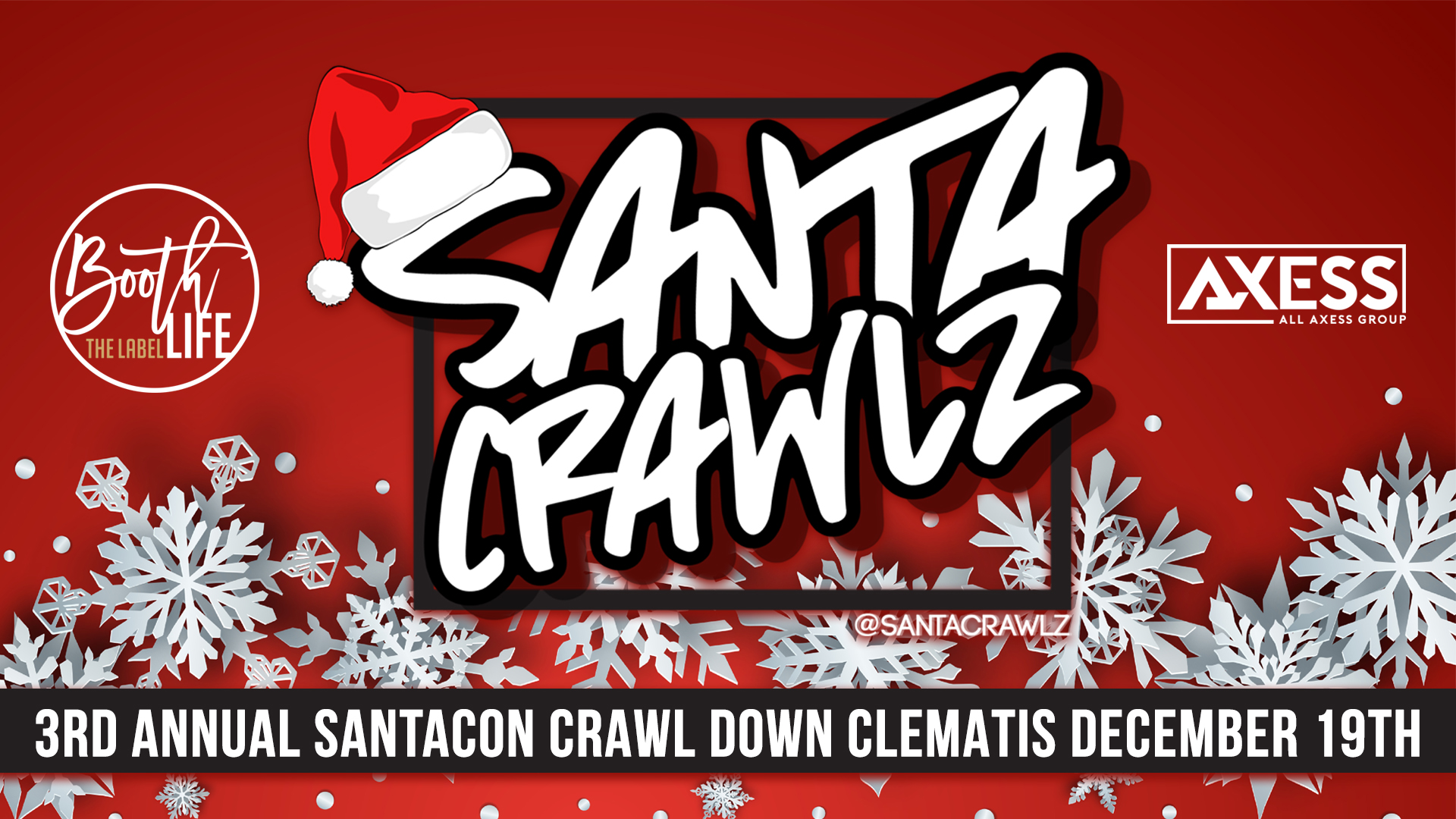 #SleighSaturdays
December 5th All Three Floors Open including our Rooftop with DJ Alex Gregory and DJ G-Rhymes. Stay tuned for upcoming Special Event Saturdays including the Charity Bar Crawl #SantaCrawlz on Saturday December 19th. We are the Official After Party. Click Here to sign up. You can even win a Cruise for 2 from Booth Life!
Don't forget to Tag us in your Photos!  Use the Hashtag #SantaBankoBaby & #BankoCantina