New Years Eve Bottle Service & VIP Packages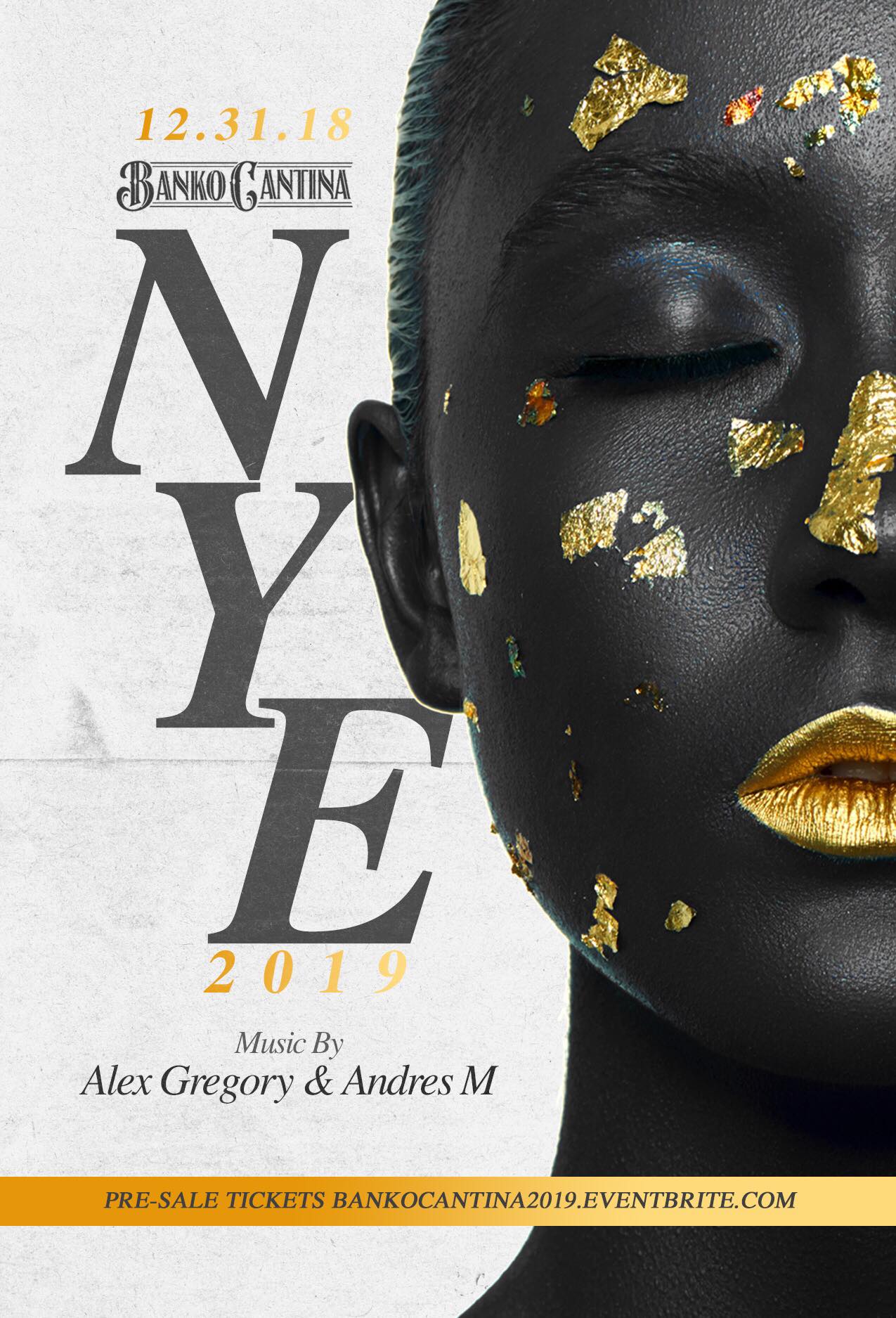 Ring in 2019 with #BankoCantina
Dance the Night away with Sounds by Guest DJ Alex Gregory & Andres M.  We have Three Floors to choose from including our Rooftop Cielo Sky Lounge.  Don't forget to check out Currency Lounge located on the Second Floor as well as our Restaurant on the First.  There is something for everyone.  Complimentary Champagne Toast at Midnight.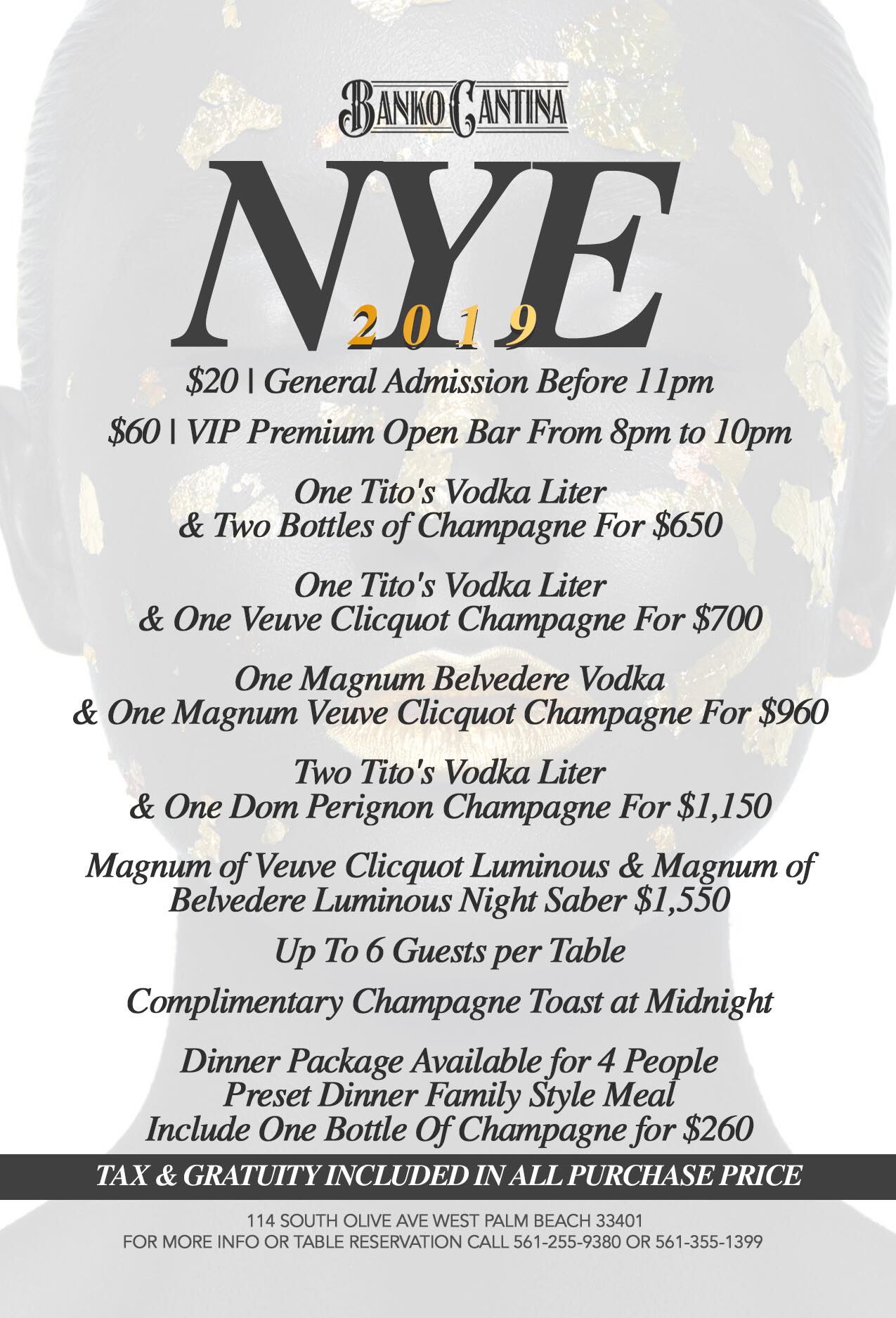 Dinner Packages Available
Preset Family Style Meal for parties of 4 include One Bottle of Champagne for $260.  First Course: Shrimp Empanadas Lobster Bisque with Arugula Salad.  2 Course: Your choice of a Ribeye Steak, Grille Salmon, Roasted Chicken or Vegan Plate Option.  Sides include:  Roasted Potatoes, Steamed Vegetables, Sautéed Green Beans and Garlic Mashed Potatoes.
2019 VIP Packages & Open Bar Options